PPE Personal Protection Equipment Product Liability Insurance for products that your company designs, manufactures, markets and distributes.
Amidst the recent COVID 19, or Coronavirus outbreak companies are racing to assist local, regional and Federal authorities as well as healthcare operations and hospitals with much needed medical supplies such as masks, gloves, filters, gowns as well as other medical supplies and Personal Protection Devices, PPE.  As as standard, these private and public entities are requiring manufacturers, distributors and suppliers distributing these medical suppliers maintain Product Liability Insurance.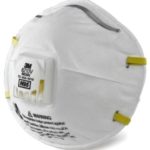 However in our complicated world simply selling a product has become cause for concern, and moreover a medical supply product liability exposure.  So much so that many wholesale and retail operations,  pharmaceutical entities and health insurance carriers require that you as the manufacturer, distributor or wholesaler have products liability insurance on the medical equipment you supply. Additionally, as a retailer of these products, you may be held responsible if there is an injury that results out of use of a product you sell.
Product Liability Insurance Is Available for 
Gloves
Face Masks
Face Shields
Respirators
Personal Protection Equipment (PPE)
Filters
Gowns
Ventilators
Goggles
Intubation Devices
Expendable Protection Gear
Thermometers 
Blood Oximeters
Medical Tape
 
 
What is Products Liability Insurance for a Personal protective Equipment Company?
Products Liability Insurance Coverage for your PPE operation typically provides for the policy holder in the event that a suit arises out of bodily injury or property damage as a result of the policy holders operation or from the use of the insured's products.  This can be loss to personal property, business property, injury or death. These items may include but are not limited to gloves, masks, face shields, gowns, or personal protections equipment.
What does Products Liability Insurance cover?
Liability insurance is designed to protect the business against losses even if they are negligent or liable for damage, injury or loss to another's property. Typically, damages, legal defense fees and settlement charges are paid by the insuring company when a claim is filed against the business as a result of a Products Liability Suit. Products liability insurance will cover the insured for suits that arise out of damage or injury of use of a product that the holder of the insurance policy manufactures or sells.
Bodily Injury
Liability coverage may pay the affected person or firm for the cost of care, the loss of services and restitution for death that results from an injury.
Property Damage
In the event your business or product causes damage to, or causes the loss of use of someone's property. Property damage liability coverage may pay for the value of the physical damage to the property; or the loss of use of that property.
Should Your PPE Company Have Products Liability Insurance?
Anyone that is responsible for the design, manufacture, sale or distribution of a PPE component or PPE end user product. This applies to any business or individual that manufactures his own product or even if the product's manufacturing is subcontracted out buy another operation, even if the operation is overseas.
How is a Products Liability Insurance Policy Rated?
A Products Liability Insurance Policy is rated on several factors.
What is the product you are covering
How many of these products will be distributed into the market
What are they used for and who will be using them
How long are they intended to last
What are they made of
How clearly defined are the usage instructions, directions and guarantees and or warranties that are provided with the product
What claims does the manufacturer or distributor make about the product, either in writing, demonstration or in media.
What Does Products Liability Insurance Cost for a PPE Company?
Products liability insurance costs for a PPE company are much like any other liability insurance product. There no real average rate because they are based on the specific type of product you manufacture, retail or market; how much you will putting into the marketplace, where it originates from; as well as testing procedures in place. There are some products that pose very little potential to cause harm or damage and there are others that have a higher propensity to be risky, and therefore carry higher premiums. The following are options available on a Medical Supply Product Liability Insurance Policy
Products Liability Coverage
Blanket Additional Insured for Managers, Landlords, or Lessors of Premises
Professional Liability Limits are separate from General Liability
Business Property for real estate, office equipment, and machinery
Primary and Contingent Medical Professional Liability available in most states
Business Income Coverage – Actual Loss Sustained
Employee Theft Coverage
Automobile coverage including non-owned and hired car liability that can be included under our package policy
Tenants Legal Liability limit of $1,000,000 included on the General Liability form
Product Recall Expense Coverage
Inland or Ocean Marine Insurance for property in transit or in storage at a 3rd party warehouse.
Key Benefits of our Medical Equipment Manufacturers Product Liability Insurance
General Liability Insurance Coverages For a Medical Supply Product Liability Insurance Policy
Comprehensive General Liability – Limits to $1,000,000 per occurrence/$2,000,000 aggregate with excess liability coverage up to $100,000,000
Products Liability Coverage
Premises Liability
Personal Injury Liability
Volunteers as Additional Insureds
Employee Benefits Liability
Property Insurance Coverages
Blanket limits with large in-house capacity
Special Causes of Loss on buildings, contents, business income and extra expense
Crime, Equipment Breakdown, Inland Marine and all Property coverages under one policy
Agreed Amount endorsement available with property appraisal
Business Income Coverage – Actual Loss Sustained
Ocean and Inland Marine coverage for property in transit and at 3rd party locations
Automobile Insurance Coverages
Owned auto
Hired and non-owned auto
Volunteers as insureds
Hired physical damage exposures
Rental reimbursement for private passenger vehicles
Minimum physical damage deductibles of $500/$1,000
Crime and Fidelity Insurance Coverages
Employee Theft may be provided for limits up to $25,000
Theft, Disappearance and Destruction of client property
Directors and Officers Liability
Defense costs in addition to the Limit of Liability
Most favorable venue wording for punitive, multiple or exemplary damages
Order of payments language with priority placed on indemnifying Individual Insured first
Professional Liability Insurance Coverages
Occurrence or Claims-Made forms available
Separate coverage part so no erosion of General Liability aggregate limit
Provides vicarious coverage for sub-contracted physicians, dentists and optometrists
Contingent, Vicarious Liability for employed and volunteer physicians
Primary Professional Liability for employed and volunteer physicians and dentists while in the course of employment is available
Enhancement Endorsements Available
Include $50,000 limits each for Business Travel Accident Benefit, Donation Assurance, Emergency Real Estate Consulting Fee, Identity Theft Expense, Image Restoration and Counseling, Key Individual Replacement Expenses, Kidnap Expense, Terrorism Travel Reimbursement,  Workplace Violence Counseling. $25,000 limits for each Conference Cancellation, Fundraising Event Blackout, Political Unrest
($5,000 per employee), Temporary Meeting Space Reimbursement and $1,500 Travel Delay Reimbursement Crisis Management Enhancement Endorsement
$25,000 limit for crisis management emergency response expenses incurred because of an incident giving rise to a "crisis" Loss Control Services
Product specific web-based loss control solutions
Free On-line interactive Defensive Driver Training course and examination
Regular E-Flyer communications on current Loss Control issues and Large Loss Lessons Learned
Strategic partnership with best in class vendor for discounted background & motor vehicle record (MVR) checks
Product Liability Insurance for Medical Supplies