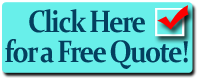 Intellectual Property Insurance is vital for any entity that owns any intellectual properties, be they Patent, Trademarks, Copyrights, or designs. Intellectual properties are sometimes a company's greatest asset which is why Intellectual Property Insurance can be the difference between success and bankruptcy. That's why we believe it's vitally important for them to protect their Intellectual Properties – patents, trade marks, copyrights, and other intellectual property that makes them competitive, profitable and successful. Our Intellectual Property Insurance Policy covers the defense of intellectual property infringement claims, which can be catastrophic for any IP-centric business.
Intellectual Property Insurance Coverage Highlights
Intellectual Property Insurance can include Patent, Trademark, Copyright and IP infringement liability.
Our policy covers the defense of patent and other IP infringement claims being brought against you, including legal costs, damages, settlements and counterclaims.
Contractual indemnities coverage.
This vital coverage enables business by allowing smaller companies to agree and meet the contractual indemnities required by their customers.
Additional Intellectual Property Insurance Coverages Available.
Pursuit of infringers
Companies spend a great deal of time, energy and money developing their intellectual property. We believe that this significant investment should be protected and therefore offer cover for the costs associated with enforcing rights if someone infringes a valid right and it has a commercial impact.
Loss of profit insurance coverage
Cover for loss of profits can be critical for small and medium-sized businesses with only a single or a small handful of product lines. In the event that you lose an infringement case and it results in an injunction against you. This policy can cover for your resulting loss of profits for up to 12 months.
Loss of IP right insurance coverage
Investment in intellectual property costs a great deal. If a right is invalidated as a consequence of infringement action, this policy can repay that investment allowing your company to move onto the next project.
What is the Average Cost of Intellectual Property Insurance
Intellectual property insurance is much like most other insurances in that there is no flat rate. Insurance costs will vary based on your operation, the nature and quantity of your intellectual property, trademarks, copyrights, and patents. Furthermore, your revenue as well as any contracts you may have in place will also impact pricing. Intellectual property insurance is not necessarily inexpensive, but then, neither is an I.P. infringement lawsuit. We can tell you that if you are in the market for this insurance coverage, you will need to at minimum, budget at least $5,000.
The following classification are particularly sensitive to Intellectual Property Insurance needs
| | |
| --- | --- |
| Construction, including tools and machinery | Drug discovery in the pre-commercialization stage |
| General manufacturing, including components for non-consumer products and machinery | Software development, including computer games |
| Professional services – architects and engineers | Software applications development companies |
| Design Firms | Manufacturing of consumer products |
| The Oil and gas industry | The Fashion Design & Manufacturing |
| Mining and metals | Advertising & Marketing Firms |
| Business operation software | Medical Device Design & Manufacturing |
| Business and Technology Consultants | Food processing |
| Renewable energy operations  | Augmented reality and virtual reality developers |
| Automotive Parts Manufacturers  | Machine learning  |
Intellectual Property Insurance primarily provides defense.
Defense is the principal component when defending an Intellectual property insurance claim because once it is determined that you have stolen an Intellectual property, then at that point it is a crime and all insurance bets, coverages, defense, settlements and judgements are off. However you need to keep in mind that defensing an Intellectual Property claim can be costly.
How expensive can an Intellectual Property Claim be1? 
If you think it's expensive to fight, you don't even want to know how much it can cost to lose. Intellectual property awards have only continued to climb in recent years, with patent infringement awards leading the charge. A few of the larger intellectual property infringement awards and settlements of recent years include the following:
| | |
| --- | --- |
| Honeywell v Litton | $1.2 billion |
| Polaroid v Kodak | $900 million |
| DCS Communications v General Instruments | $140 million |
| Fonar v General Electric | $128 million |
| Honeywell v Minolta | $128 million |
| Stac Electronics v Microsoft | $120 million |
1Intellectual Property Coverage: Are You Naked?