Food & Beverage Product Liability 
With each new year come thousands of new food & beverage products. In addition to protecting your company from Product Liability claims, in order to have your products sold by retailers they will require you maintain product liability insurance, and provide a certificate of insurance indicating such. In order to meet sales requirements or be properly protected from claims and suits food and beverage manufacturers need Product Liability Insurance.
Castle Rock Capacity Insurance Agency Currently offers Food & Beverage Product Liability Insurance for the following classes:
Baby Food
Baby Formula
Beer, Wine & Spirits
Beverages
Breads
Cakes, Pies, & Cookies
Candy
Canned Foods
Carbonated Beverages

Dairy Products
Drink Mixes
Energy Drinks
Frozen Foods 
Fruits, Vegetables & Produce
Granola
Health Formulas
Ice Cream
Juices

Meat Products
Pet Food & Pet Treats
Poultry
Ready To Eat Food
Refrigerated Foods
Sauces
Seafood
Snacks, Chips & Pretzels
Spices
Is Product Liability Insurance Difficult to Obtain for the Food & Beverage Industry?
Not for us. Oddly, Product Liability for foods and beverages is typically a challenging sector for the standard insurance market. Most "Standard Insurance Carriers" or the ones you are familiar with will not entertain product liability for consumables. However our long list of worldwide markets & carriers gives us access to Product Liability Markets many other brokers do not have access to. Whether it is baby food, meat, seafood, poultry, produce, health supplements, drunk mixes, even beer, wine & alcohol, or CBD Edibles, we have an insurance solution.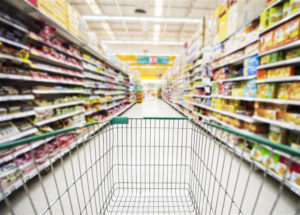 We have successfully written this business class for years, we understand food, really, we love it.
Insuring your Food Products Insurance through us offers you optional benefits such as:
Product Liability Coverage for discontinued products or prior acts
Property Insurance for your manufacturing facility, warehoused inventory, merchandise in transit, both domestically and internationally
Product Liability Coverage for new and start-up businesses
Product Liability Coverage for Imported foods, spices & beverages.
Premises Liability for your Manufacturing facility
Commercial Auto insurance for delivery & sales teams
Directors & Officers Insurance for start ups and investor relations
Primary insurance limits are available up to $5,000,000, with excess limits up to $50,000,000
Blanket Vendors Additional Insured Endorsement Included
Waiver of Subrogation Endorsement Available
Primary & Non-Contributory Endorsement Available
Options are even available for product recall expense coverages
In many cases, depending on the product, premiums may be available as low as $1,000.00
Who Should Have Food Product Liability Insurance?
Anyone that is responsible for the design, manufacture, sale or distribution of a component or end user product, regardless of the nature, and especially for consumer products that are ingested. This applies to any business or individual that manufactures his own product or even if the product's manufacturing is subcontracted out buy another operation, even if you import and distribute the products from an overseas.
What is the average cost of Product Liability insurance for Food Product Liability Insurance?
Although we are typically asked this question, there is typically no "out of the box" price for the cost of insurance for a these coverages. Several factors come into play with regards to rating, such as; the nature of the product, the annual sales volume. Asking this is like asking the average cost of a a meal. Sure you can find a bag of ramen for $0.15, similarly you can find a porterhouse steak for $40.00, but neither of those mean anything, nor does their average cost. Insurance costs take into account, production, sales volume, if you serve at your premises, claims history. In the same way the cost of a meal is specific to the type and quality of the food, the insurance cost for any operation is specific to the operation, the type of insurance coverage they have, and the amount of insurance they have.
So, What Does Product Liability Insurance Cost for Food or Beverage Manufacturers?
Product liability insurance costs for food & beverages are much like any other liability insurance product. There no off the rack price because they are based on the specific type of product you manufacture, sales, operations, retail or market. There are some products that pose very little potential to cause harm or damage and there are others that have a higher propensity to be risky, and therefore carry higher premiums. 
How are Product Liability Insurance Policies Rated for Food Manufactures?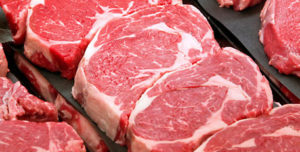 A Product Liability Insurance Policy is rated on several factors.
What is the product you are insuring
How many of these products will be distributed into the market
What are they used for and who will be using them
How long are they intended to last
Who formulated it
What are the ingredients
Where are they manufactured
Do you serve the product directly to consumers or sell through retail or wholesale avenues
Do you have open tours to the public
Who is manufacturing your product
How clearly defined are the usage instructions, directions and guarantees and or warranties that are provided with the product
What claims does the manufacturer or distributor make about the product, either in writing, demonstration or in media.
How much Product Liability Insurance do I need for my Food or Beverage Company?
The amount of coverage required can vary, important factors to consider when shopping product liability insurance limits are: How much coverage do my vendors require me to have to stock my product? What do I stand to lose if our company is sued? Because claims or allegations against supplement manufacturers can be severe or deadly, you may want to discuss your insurance requirements with vendors or an attorney before making any decisions.
Because every Food Product is different, underwriting a products liability insurance policy for your product is complicated. If you need a quote on Product Liability Insurance Coverage, please complete a product liability quote request . Castle Rock Capacity Insurance Agency currently offers

Food & Beverage Product Liability Insurance Policy Coverage

in New York, NY, New Jersey, NJ, California, CA, Connecticut, CT, Massachusetts, MA, Illinois, IL, Florida, FL, Connecticut, CT, Virginia, VA, West Virginia, WV, South Carolina, SC, North Carolina, NC, Maryland, MD, Texas, TX, Arizona, AZ, Hawaii, HI, Minnesota, MN, Nevada, NV, Tennessee, TN, Oklahoma, OK, Oregon, OR, Utah, UT, Michigan, MI, Georgia, GA, and Pennsylvania, PA.
Food & Beverage Product Liability Insurance Coverage